Raspberry Pico Motor Drive Expansion Board 4-way DC Motor Interface /5V Voltage Stabilizer /I2C/PWM Module Board
$16.99
Out of stock
Free shipping on orders over $50!
Satisfaction Guaranteed
No Hassle Refunds
Secure Payments
Description
Specifications:
Working voltage: 6~12V (VIN terminal)
Logiic voltage: 3.3V
PWM driver chip: PCA9685
Motor driver chip: TB6612FNG
Control interface: I2C
Product size: 65 X 56mm
Features:
● On-board Raspberry Pi Pico interface, suitable for Raspberry Pi Pico series motherboards.
● I2C interface control, which can switch 32 different I2C addresses by changing 5 address jumpers.
● On-board PCA9685 chip can output 12-bit hardware PWM to control motor speed.
● On-board TB6612FNG double H-bridge motor driver chip, which works efficiently and is not easy to generate heat.
● On-board 5V voltage stabilizing chip, which can output up to 3A current and can be connected to the battery for power supply through VIN terminal.
● Lead out the unoccupied pins of Pico for easy expansion.
● Provide complete supporting data manuals (Raspberry Pi Pico C/C++ and MicroPython, etc.
Package Include:
1× Module Board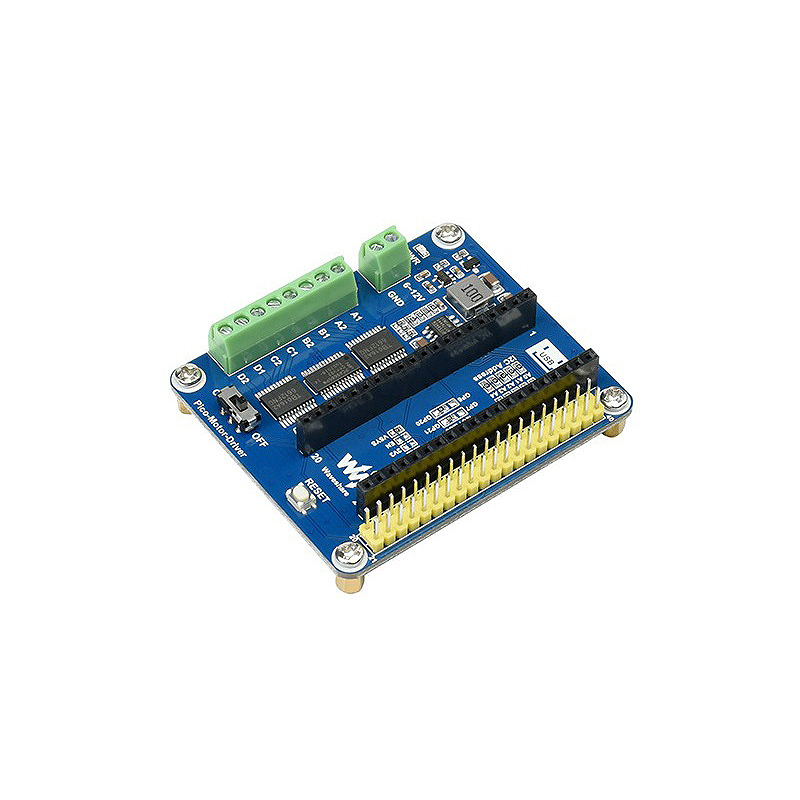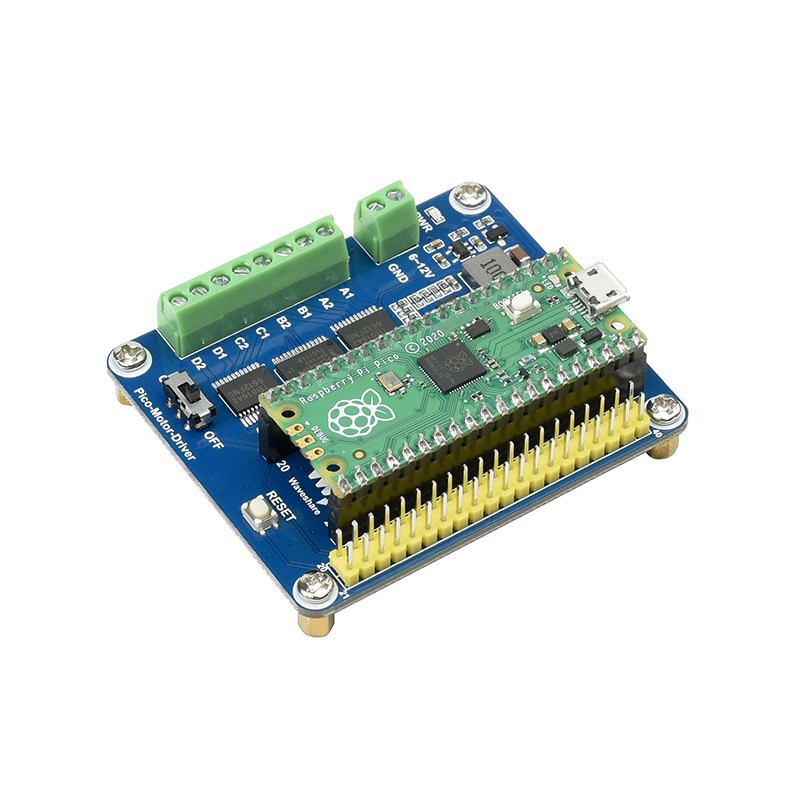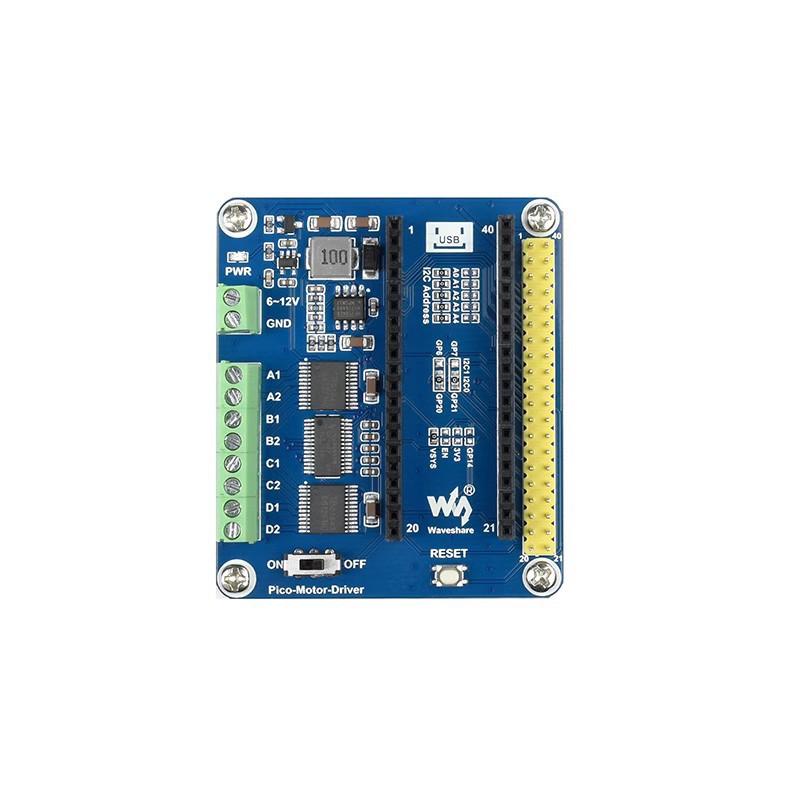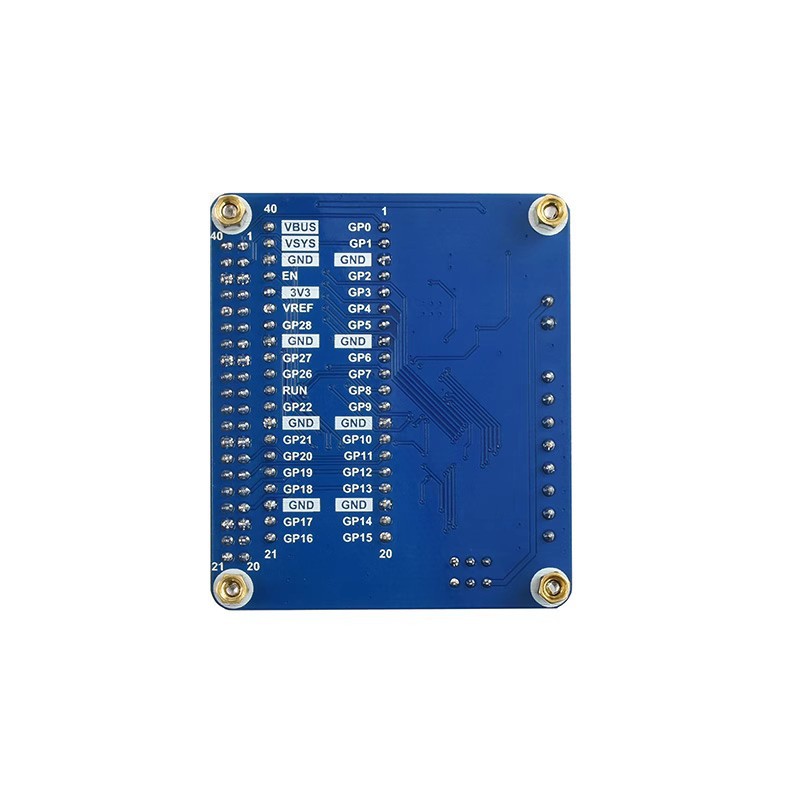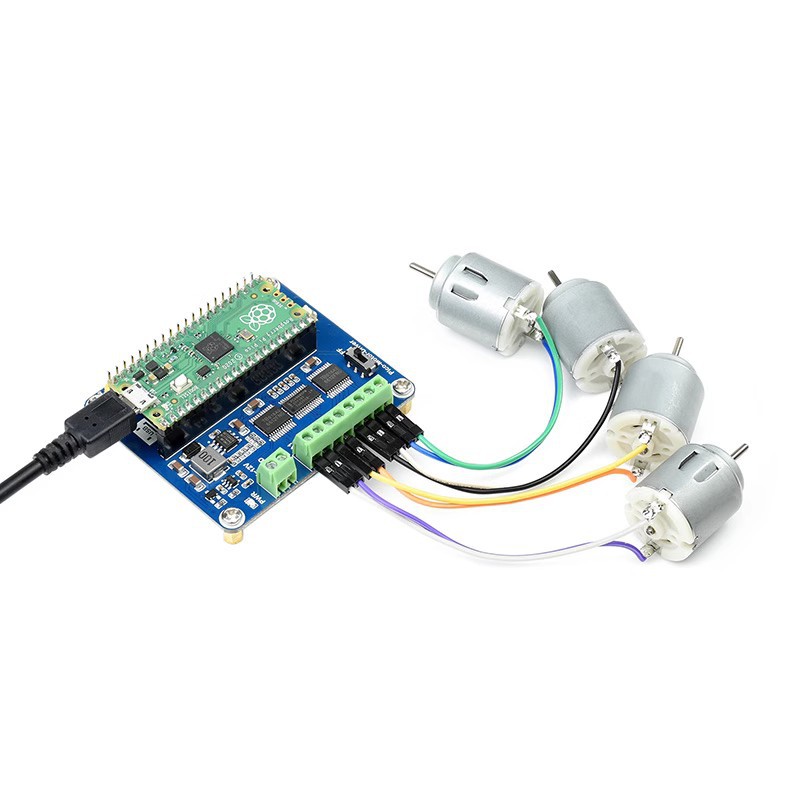 Only logged in customers who have purchased this product may leave a review.